Bookkeeping (Staff Accountant) Services
Bookkeepers are responsible for entering the details for all financial transactions for the company. Typical responsibilities include entering vendor information into accounting software, generating invoices for customers, and making sure your customers are paying you on time.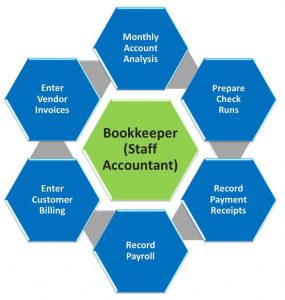 At RAH!CFO, bookkeeping is the foundation upon which we build the other services we provide. The principal responsibilities of a bookkeeper include:
Entering vendor invoices correctly
Preparing check runs for the payment of vendor invoices
Issuing invoices to customers and following up for timely payment
Recording receipt of payments from customers
Recording payroll
Account analysis monthly
RAH!CFO can help you by assessing your needs and finding any discrepancies that you may not notice yourself. Our staff is ready to here to help assist in all of your needs. Contact us at (973) 287-6094, Rich at Rich@RAH-CFO.com.