Chief Financial Officer (CFO) Services
An organization's Chief Financial Officer (CFO) is accountable for the strategic administrative, financial, risk management, and day-to-day operations of the company. The CFO helps develop your financial and operational strategy, the metric strategy for measuring your organization's progress and financial health, and monitoring the control systems on an ongoing basis.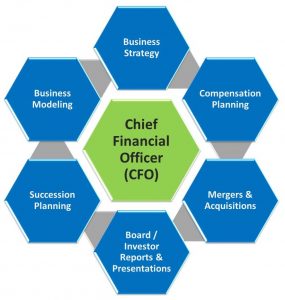 The team here at RAH!CFO has a strong background in the tasks a CFO is responsible for, including but not limited to:
Implementing business plans in a strategic manner
Developing tax and financial strategies
Analysis of acquiring other businesses
Exit strategy options
Reporting financial results to executives
Understanding and reporting risk issues including insurance, legal and control systems
Monitoring and adjusting cash forecasts while arranging equity and debt financing
CFO services are an important part of keeping your company financially fit and safe, and RAH!CFO's Fractional CFO offering provides those services without adding headcount or employment costs. For more information about our CFO services, contact us today at
(973) 287-6094, Rich at Rich@RAH-CFO.com.